Monday - Friday: 5PM - 2AM
Saturday - Sunday: 11AM - 2AM

3252 NE 1st Ave. #109
Miami, FL 33137
Modern Bohemian-Mediterranean Fusion Menus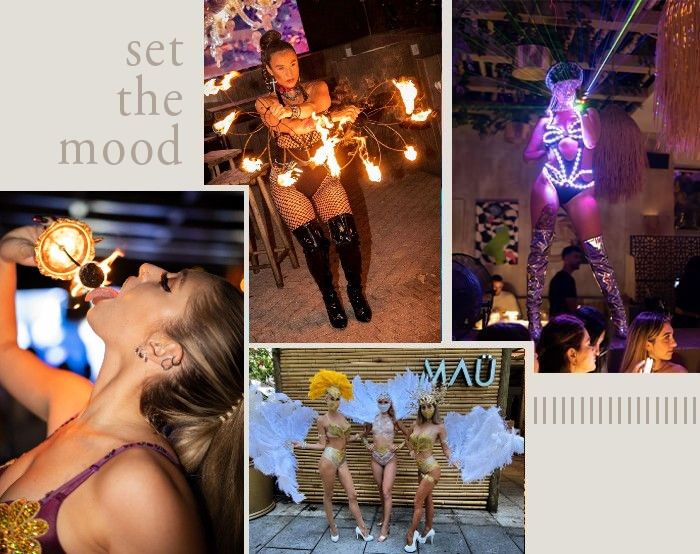 Entertainment
Get ready for an unforgettable night out at Mau Miami! This swanky, stylish venue offers the perfect atmosphere for any occasion, from a deluxe date night to private celebrations. Not to be outdone, the atmosphere at Mau Miami is just as special as the food. Live entertainment creates an energized ambience, making it the perfect place to enjoy Mediterranean fusion. Reserve your table today and get ready to experience the best of Mau Miami!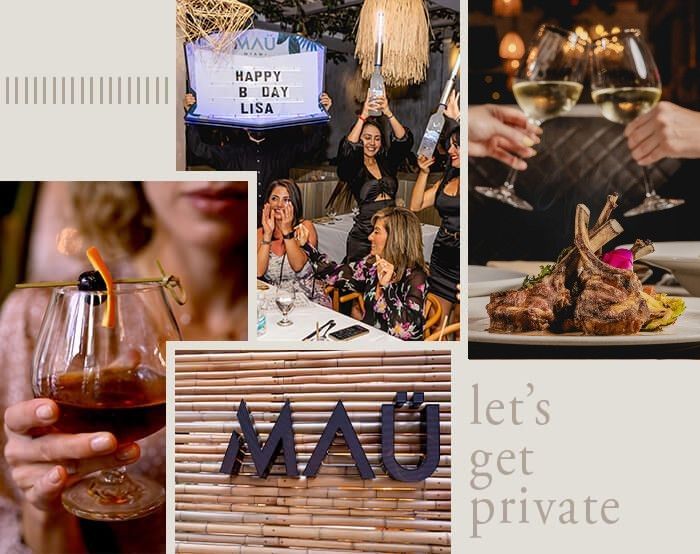 Private Events
More than 8 in your party? Plan a private event!
Ready to plan your next special event? MAU Miami is the perfect venue to make it happen! From intimate gatherings to grand celebrations, our experienced team will work with you to create a personalized experience that not only meets your needs, but exceeds your expectations in every aspect.
Whether you're planning a corporate cocktail party, birthday celebration, wedding reception, or any other special event, we handle all the details, from menu selections to seating arrangements so you can relax and enjoy your event. Plus, with our curated in-house experiences, you can be sure that our team will help you create the captivating event of your dreams, no matter what you're envisioning!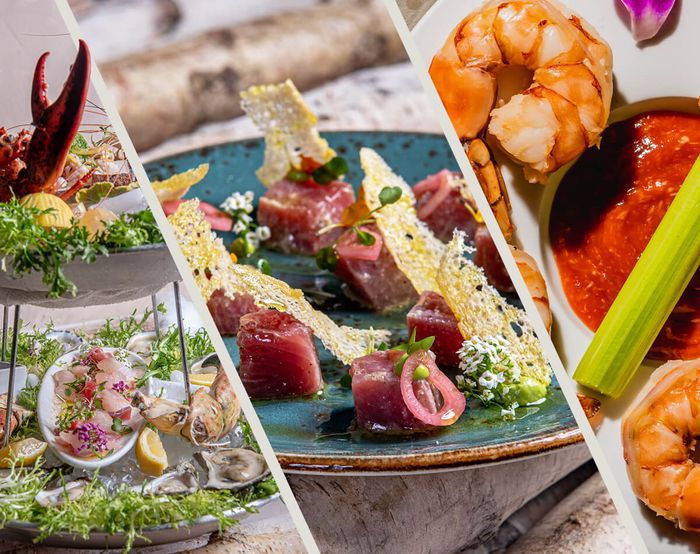 Our Raw Bar
Introducing our Raw Bar, the ultimate fine dining experience. Our exquisite cuisine is made with the freshest ingredients and prepared to order. Sample our signature ceviche de coco, tuna tartare, and other dishes for a unique flavor you won't soon forget. Come to Mau Miami for a truly unforgettable culinary experience.