Private Event Venue in Miami
If you're looking for a unique venue to host a private event, Maü Miami is the perfect choice! Our Mediterranean-Bohemian fusion cuisine is a delightful blend of classic and contemporary flavors, each dish crafted by our expert chefs using only the freshest ingredients and traditional cooking techniques.
With an elegant and energetic atmosphere, your guests will be wowed by the food and atmosphere. We can accommodate any occasion, from birthdays to corporate events to wedding receptions. Make a reservation at Maü Miami today and make sure your event is one that won't be forgotten!
Make Your Reservation Below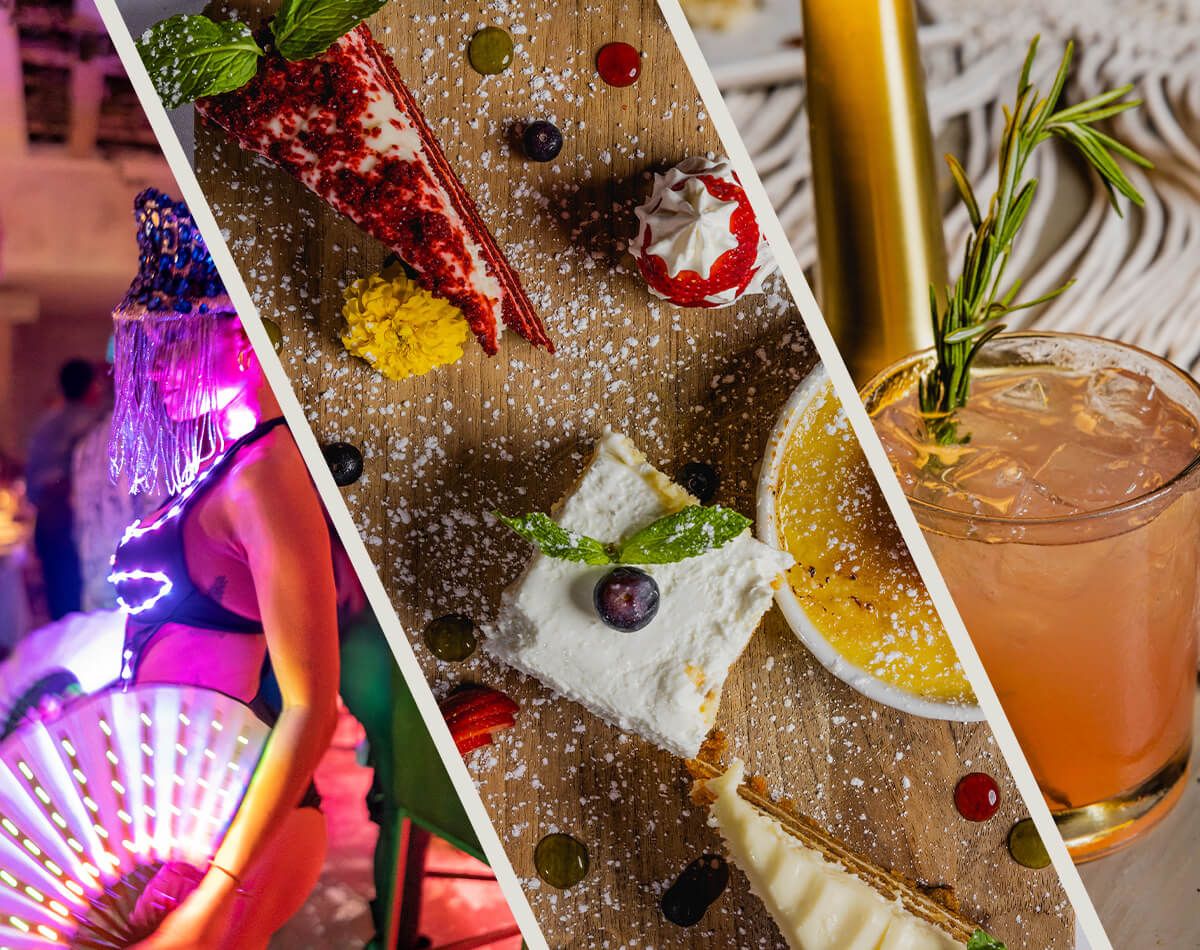 The Perfect Venue for Any Occasion
From intimate gatherings to grand celebrations, Maü Miami is the ideal venue for your private event. Our team will work with you to craft a personalized experience that not only meets your needs, but exceeds your expectations in every way. We'll handle all the details, from menu selections to seating arrangements, so you can relax and enjoy your event.
Whether you're planning a corporate cocktail party, birthday celebration, wedding reception, or any other special event, we do it all — from small-group events to full-restaurant buyouts, plus curated in-house experiences. Let our experienced staff help you create the perfect event for your special occasion! Get in touch with us today and learn more about how we can help make your event extra special.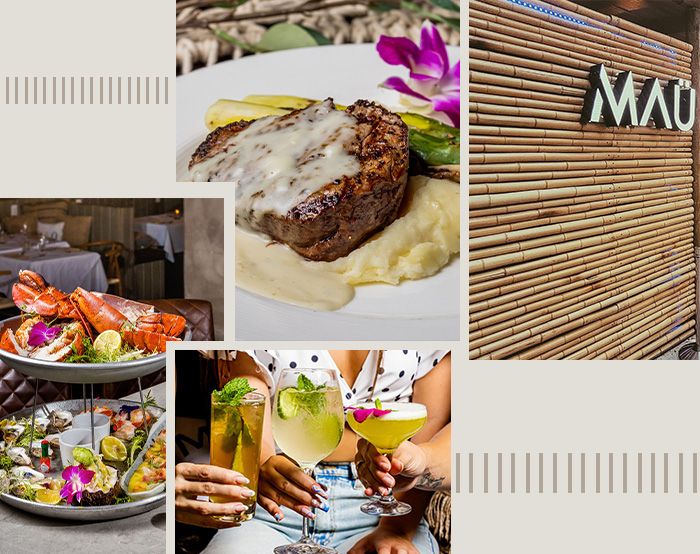 Enjoy Our Mediterranean Fusion Menu
At Maü Miami, we're proud to offer a unique culinary experience for private events. Our Mediterranean fusion menu features fresh, flavorful dishes that draw inspiration from the coastal region. Our chefs use only the finest ingredients to create dishes that are sure to please any palate, from savory appetizers to delectable desserts. Here, you will find the best seafood and steakhouse options in midtown Miami.
We also have a full bar with signature cocktails and a wide variety of wines, beers, and spirits. Whether you're hosting a casual get-together or a formal affair, Maü Miami has something to suit every taste. Our chefs are happy to accommodate special requests and dietary restrictions.
Fill out the form below to make a reservation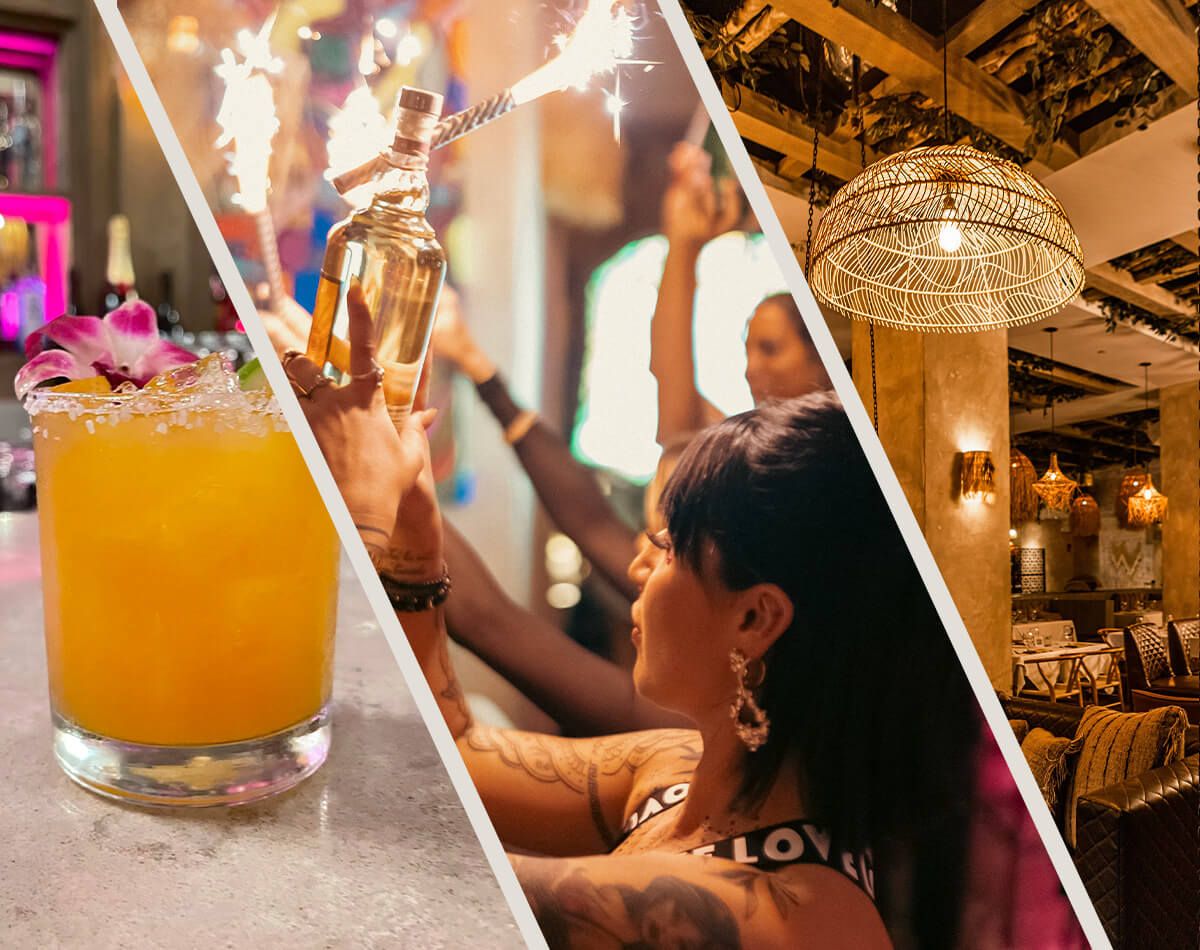 An Elegant, Energetic, and Enhanced Atmosphere
Our dynamic atmosphere is designed to impress. With a Bohemian-Mediterranean aesthetic, we've combined modern and exotic design elements to create a space that's both relaxing and exciting.
And if you'd like to take the festivities outside, our spacious outdoor patio is the perfect spot — with lounge chairs, booths, and hanging seats all set to the downtempo backdrop of live music. Come experience the perfect ambience for your private event in Miami.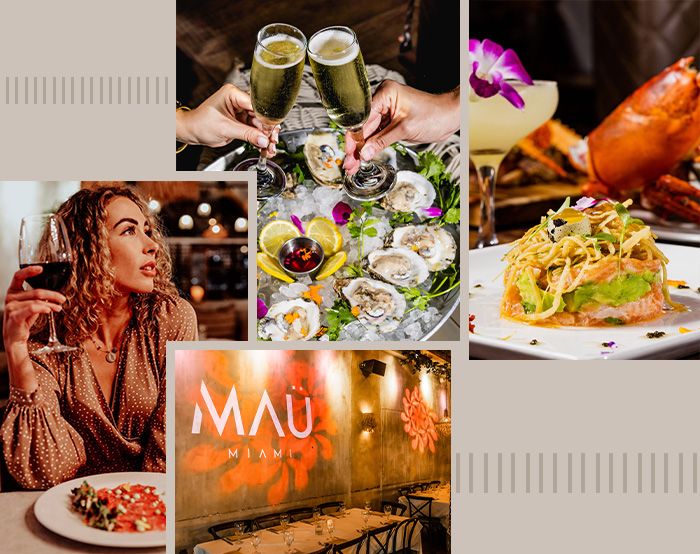 Book Your Private Event With Us
Booking your private event with us is easy and stress-free. Our team of event planners will work with you every step of the way to ensure that your event is perfect. We handle everything from the menu selection to the entertainment, ensuring that your event is tailored to your specific needs and preferences. Our dedicated team of event professionals will work tirelessly to ensure that your event is a success, leaving you free to enjoy the occasion.
Book Below With Our Reservation Form
Maü Miami is the perfect venue for hosting private events in midtown Miami. Our Mediterranean-Bohemian fusion cuisine, elegant and energetic atmosphere, and professional event planners make us the perfect destination for any occasion. Whether you're hosting a corporate event, a wedding reception, or a birthday celebration, Maü Miami has everything you need to make your event unforgettable. Make a reservation today for a one-of-a-kind experience at your next private event!