PARTY EVENTS
| AT MAÜ MIAMI |
You already know that MAU Miami is one of the trendiest and tastiest restaurants in Midtown Miami. Not to mention our world-class cocktail bar and lounge, which are renowned among locals and tourists alike for their bespoke, relaxing atmosphere. But did you know that MAU Miami is also the perfect place to host your private event in Southern Florida? Learn more about our comprehensive capabilities below, then contact us today to schedule your special event!



Curated In-House Experiences



Host A Special Event
The Perfect Venue for Any Occasion
From intimate gatherings to grand celebrations, MAU Miami is a fantastic choice of venue for nearly any occasion. Whether you're planning a corporate cocktail party, birthday celebration, wedding reception, or any other special event, our team will work with you to create a personalized experience that not only meets your needs, but exceeds your expectations in every aspect.
Our experienced staff will handle all the details, from menu selections to seating arrangements, so you can relax and enjoy your event instead of stressing about it. We do everything from small-group events to full-restaurant buyouts, plus curated in-house experiences. What this means for you is that our team is always on standby and willing to help you create the perfect event, no matter what you're envisioning for your special occasion!
Enjoy Our Mediterranean Fusion Menu
When you host your private event at MAU Miami, you and your guests can enjoy selections from our full Mediterranean fusion menu, which features fresh, flavorful dishes inspired by tastes of Mykonos. Our chefs use only the finest ingredients to create dishes that are sure to please even the most discerning palate. We offer a wide selection of appetizers, entrees, and desserts, as well as a full bar with signature cocktails and a wide variety of wines, beers, and spirits.
Whether you're hosting a casual gathering or a formal affair, we have something to suit every taste. Our skilled chefs are happy to accommodate special requests and dietary restrictions, so everyone can enjoy a delicious meal. Contact us today with any questions!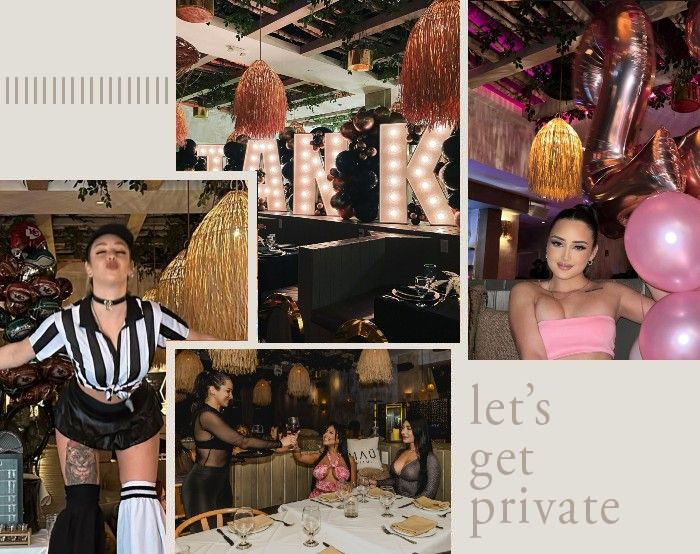 An Elegant, Energetic, and Enhanced Atmosphere
The secret to any successful event is the setting, which is why we focus so heavily on creating the perfect atmosphere for your private event in Midtown Miami. Our fusion restaurant features a beautiful Bohemian-Mediterranean aesthetic that blends modern and exotic design elements in novel and stylish ways. The result is an ambience that's simultaneously relaxing, exciting, and ideal for conducting your event in. We also, offer live entertainment to add excitement to your experience including live music, fire eaters, DJs, shows, and more.
If you want to take the festivities outside, our spacious outdoor patio is also available for your event! Laid-back lounge chairs, comfortable booths, and hanging seats await your guests — all set to the downtempo backdrop of live music.
Party Reservations
No matter what type of event you're hosting, MAU Miami is the perfect place to celebrate. Our Mediterranean fusion menu and full service amenities will ensure that your event is memorable in all the right ways.. Call us at (786) 698-8628 , email events@maumia.com, or complete the form below to schedule your private event with us!